Print from anywhere.
Princh is a convenient app for those who want the convenience of printing at the library from a personal device.
No need to email us your file to have us print it.
You can access it all from Princh.
Payment for printing.
Princh has integrated electronic payment. This allows users to easily pay from any device or PC—just like online shopping—and there's no need to set-up payment agreements or provide POS (point of sales) hardware to accept transactions via cash, credit/debit card, PayPal, and various payment apps.
Get started with Princh
Download the free Princh app from Google Play or wherever you get your apps.
Printing from your phone or tablet.
Printing from your laptop. 

Go to your file and choose Princh as your "printer."
Tap to select printer.
Enter ID – (104536).
Select "Public Printer."
Choose your print settings: number of copies, print range, double sided printing and color or black and white printing.
Preview your print.
Select Print.
Check the box for "I accept the terms and conditions".
Select "continue."
Choose your payment:

pay using a payment card, pay with Paypal or pay at the Library Circ desk.
If you would like to pick up your print-out during curbside service, we ask that you do not select pay at the desk.

Type your full name and click ok.
Schedule a pick-up with one of our staff.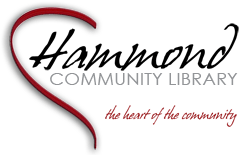 Library Hours
Tuesday-Thursday     9 AM - 8 PM
Friday                           9 AM - 6 PM
Saturday                      9 AM - 1 PM