Teens
The Hammond Public Library provides regular and special programming for all ages. Check the program calendar for upcoming events.
Yoga
Wednesdays at 7:00 PM on Facebook or with a Zoom link. 
Thursdays at 6:00 PM in person.
Relax and enjoy 30 minutes of yoga and stretches.  Yoga is a great way to unwind at the end of a busy day or week.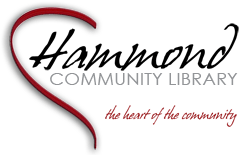 Library Hours
Tuesday-Thursday     9 AM - 8 PM
Friday                           9 AM - 6 PM
Saturday                      9 AM - 1 PM